yuck:
came home sick from work and low and behold DJ's car was in the driveway... we're both sick and it's NO fun. I feel like one sick puppy....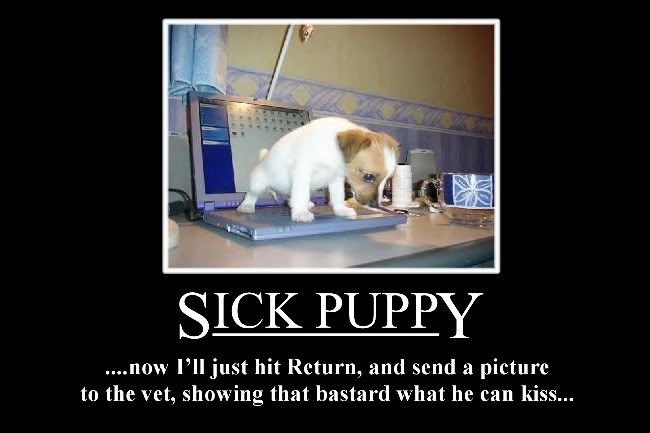 the AMAAZING Brittany from
Unexpected Surprises
did a
spotlight on me
today! She's super sweet and has a GREAT blog with lots of fun stuff, hilarious stories, and adorable pictures of her cutey-patootey-son Aidyn! Check out the spotlight and her blog! :)
promise new adorable pics of the pup tomorrow [when I'm hopefully feeling better] and pics from this weekend's zucchini festival [I know, you're on the edge of your seat!]
til then - hope you're feeling better than me today!