seriously. I owned all of them. every. single. book.
I changed my mind daily over if I wanted to be Elizabeth or Jessica... seriously. I almost want to reread that series [remember, I'm a tween].
and then there was the tv show...
which I also loved.
and now -- there's a NEW Sweet Valley book! Sweet Valley Confidential
...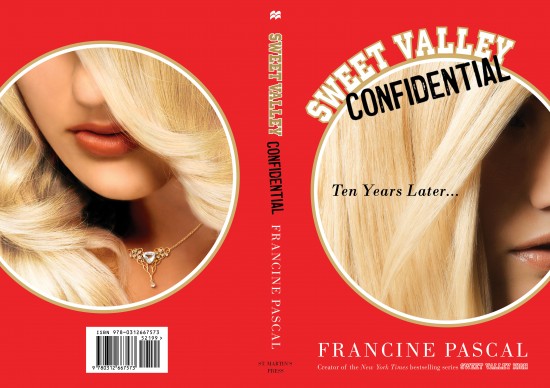 "
Now with this striking new adult novel from author and creator Francine Pascal, millions of devoted fans can finally return to the idyllic Sweet Valley, home of the phenomenally successful book series and franchise. Iconic and beloved identical twins Jessica and Elizabeth Wakefield are back and all grown up, dealing with the complicated adult world of love, careers, betrayal, and sisterhood. WANT MORE SWEET VALLEY RIGHT NOW?? Become a fan of Sweet Valley Confidential on Facebook or Twitter." [Amazon]
what's that you say? the sweet valley twins? all grown up?
I can still pretend to be them?
the book hit shelves [and kindles] today.
run, don't walk to buy [download] it now, you know I am!