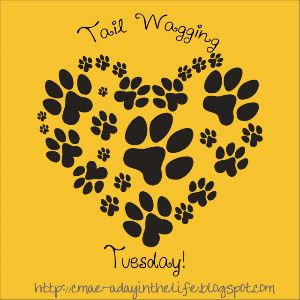 I'm linking up again this week with CMae's Tail Wagging Tuesday - this week's topic is your pet's favorite toy... this is a tough one because Ollie really does love toys and he plays with almost ALL of them... here are some of his favorites though...
when he was a wee pup, he loved to play with his rope-toy...
then the nylabone... which disappeared in the move...
then he got greedy and wouldn't share...
now it's the blue ball and his pink lady...
we just bought him a new "green pretzel" this weekend which is quickly becoming a fav, but unfortunately I haven't snapped a picture of him with it yet!
spoiled rotten.
go check out the rest of the pups favorite toys here!