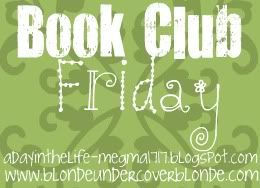 This week I read The Guardian
by Nicholas Sparks... man, this book was a whirlwind and a quick read [like most Nicholas Sparks novels]. The book takes place in a small town in NC [again, with references to Wilmington, which I love] and is the story of a woman Julie and her life after her husband passes... it starts with a great dane puppy that is delivered to her door on Christmas Eve [arranged by her husband before he passed]. The story then continues a few years later with a love triangle of sorts. This book is a nice mix of romance and thriller mixed into one and if you're a romantic dog lover [not like that, separately - I'm a romantic AND I love dogs... I don't love dogs romantically, you know what I mean] then this book will tug at your heartstrings. Another quick read by Nicholas Sparks that will have you laughing and crying [and if you're a baby like me clutching to your husbands arm while you read it and nervous to turn the pages].
I'm onto The Choice
by Nicholas Sparks next...
What are some good books you've read lately?