raindrops on roses are not one of my favorite things - in fact, I wish it would please STOP raining here in the 'shire.... but I do love whiskers on Ollie and brown paper packages tied up in string... anyways, here are a few of MY favorite things.. for this week anyways...
The Good Wife.
Seriously. Best TV Drama. EVER. I just finished the first season on Netflix and am so excited to watch the next two episodes on cbs.com
my new favorite
workout
- which resulted in losing the abilty to walk [don't worry, I got it back]
being healthy is my NOT favorite. however, my husband wants to torture me and turn in me into a hanus bitch us to stop eating sugar... just in time for me to find
this amazing recipe
and seriously
nutella cookies
- FEED ME SUGAR... that's my real favorite. maybe I'll drop sugar except for five days two days one day a week.
someone has found a new "favorite" place in the house...
which of course is mommy's f
avorite spot too which results in lots of shoving...
visitors are my favorite - so excited for my OABFFFL and MOH Lindi-Lou to be here in 23 sleeps!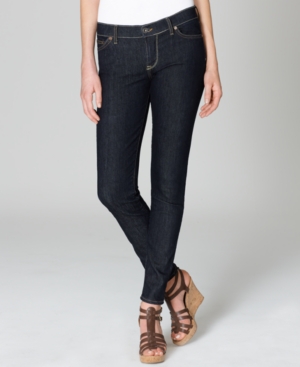 jeggings are my NEW favorite... I love this super cute pair of Lucky Jeggings that I got from Macys - of course, they're sold out but I'm sure you can find a pair just as cute.
sweater uggs. you're really not that cute but you are SO comfortable so you're my favorite too.
travelling is my favorite - super to go to NYC in a few weeks, Boston next month and then last but not least Wilmington to celebrate Sarah's 30th!! ALL with my amazing husband.
what are some of YOUR favorites this week?