happy wednesday! I'm so excited because in work-week terms today is actually my FRIDAY! hooray for a mini-vaca! I'm linking up with Jamie again, so here are some of the things that I'm loving this week...
I'm loving... that we're heading to NJ + Philadelphia and get to see some new sites and
to see two sweet people tie the knot this weekend...
I'm loving... that I won another giveaway! Married... With a Pup was giving away her favorite makeup item, which is Laura Mercier's Pink Mosaic Shimmer Block! I got it and I love it, I'm so excited to wear it this weekend at the wedding... fancy! Thanks Katie!
I'm loving... that DJ and I got to spend so much time with our friends this week! It was so refreshing to catch up in person versus over the phone, emails, etc. Sometimes [really all the time] there is nothing better than a face-to-face chat! We were lucky enough to get to do it three days in a row! I'm also loving that when we had dinner with Brian last night we had sushi.... I haven't had sushi in forever and I've missed it!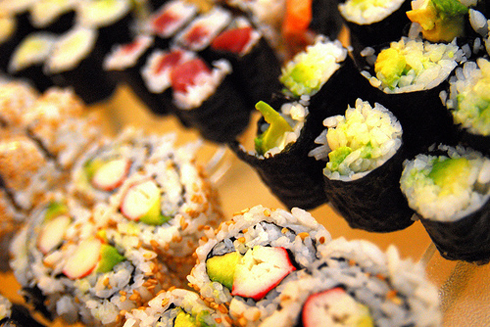 I'm loving... the show Switched at Birth - does anyone else watch it? I know, I'm a tween...
I'm loving... the two adorable pairs of shoes I got from Macy's this week....
[I got the gold ones in black]
I'm loving... my sweet puppy... [who I'm going to miss over the next five days, sad!]
...and my adorable husband... [who I'm excited get away with for the next five days!]
[from our last trip to NJ, summer 2010]
alright, off to make my packing list for our trip - tonight = packingmania!
what are you loving on this fabulous wednesday?